You must be worried when buying online at a website you have never heard of. My Anime Shoes knows your worries when you are afraid of losing money and personal data when accessing a website. Not only that, you are worried that you will not receive the desired and beautiful products like the pictures we posted on the website.
However, we promise you will never have to worry about this when you go to MAS to make a purchase. Because of the following reasons:
1. Please go to a website called SSLTRUST to check out our website. This website includes more than 90 supporting tools to check the security and honesty of a website. At the same time, tools from 90 leading security companies help detect any scam websites and steal user information: https://www.ssltrust.com.au/ssl-tools/website-security-check?domain=myanimeshoes.com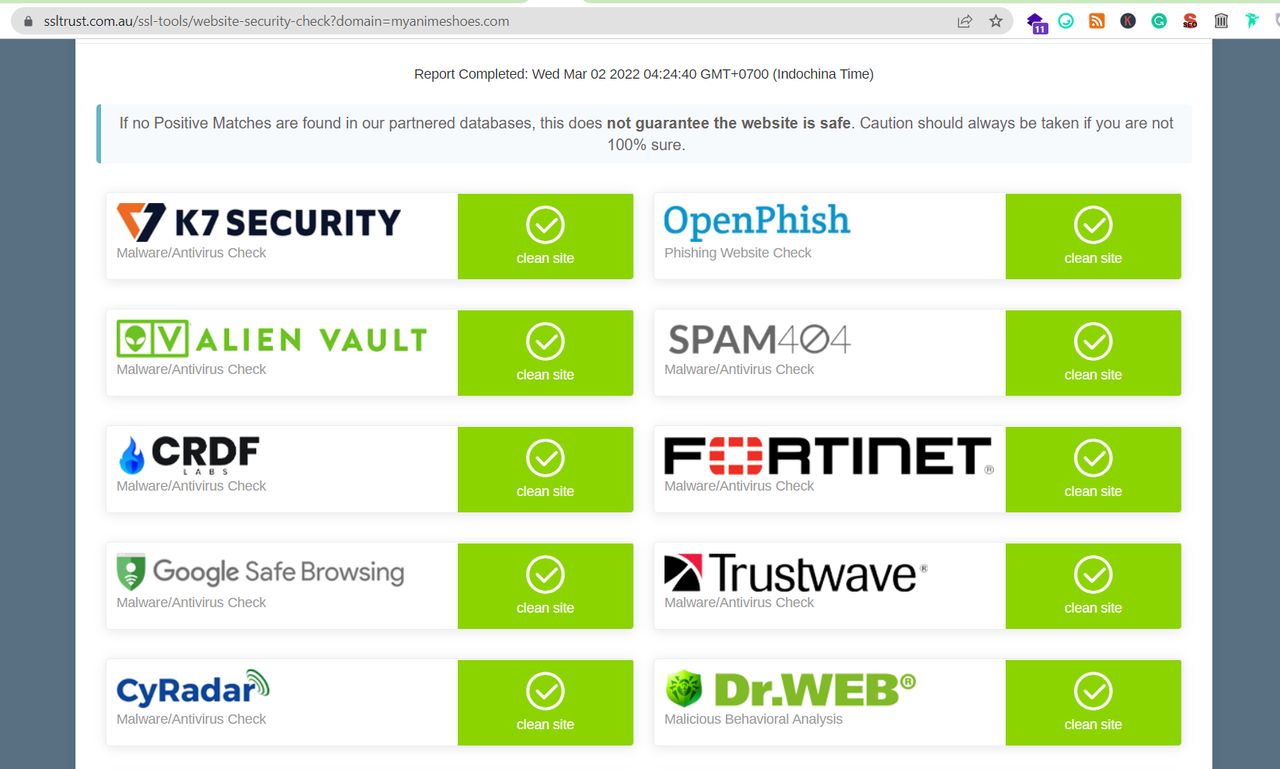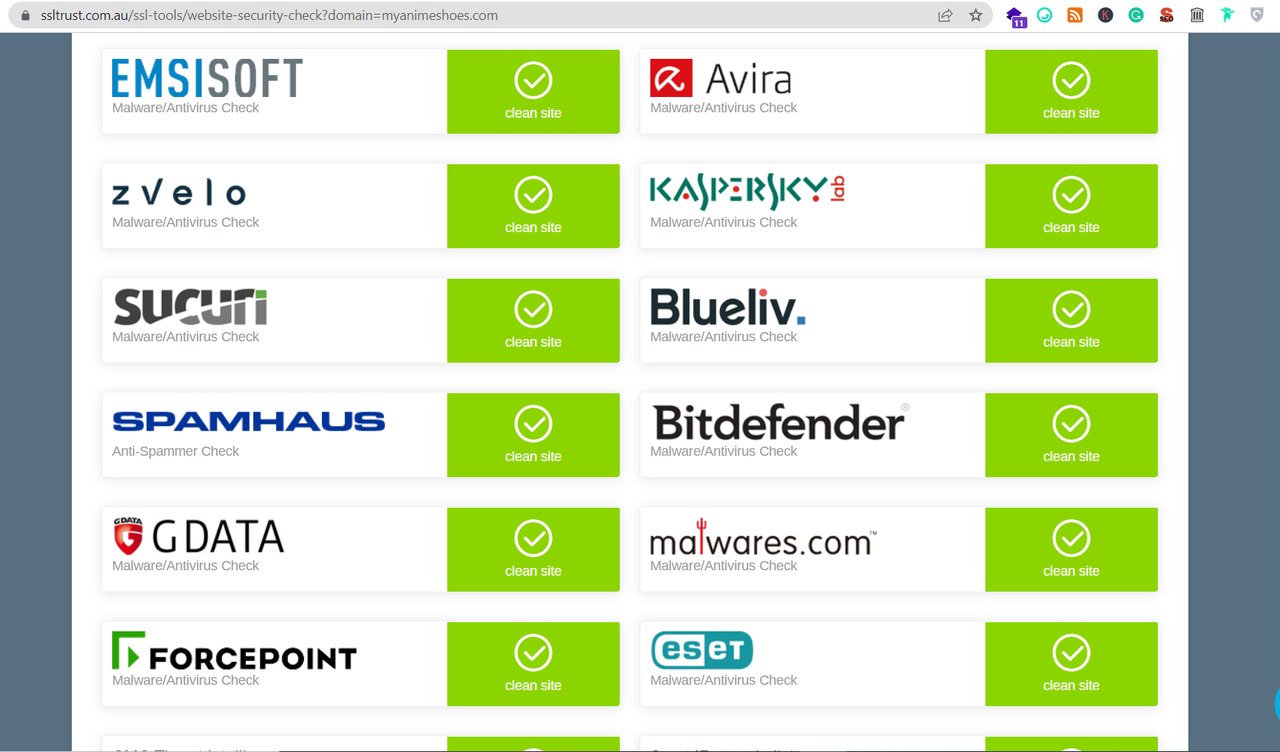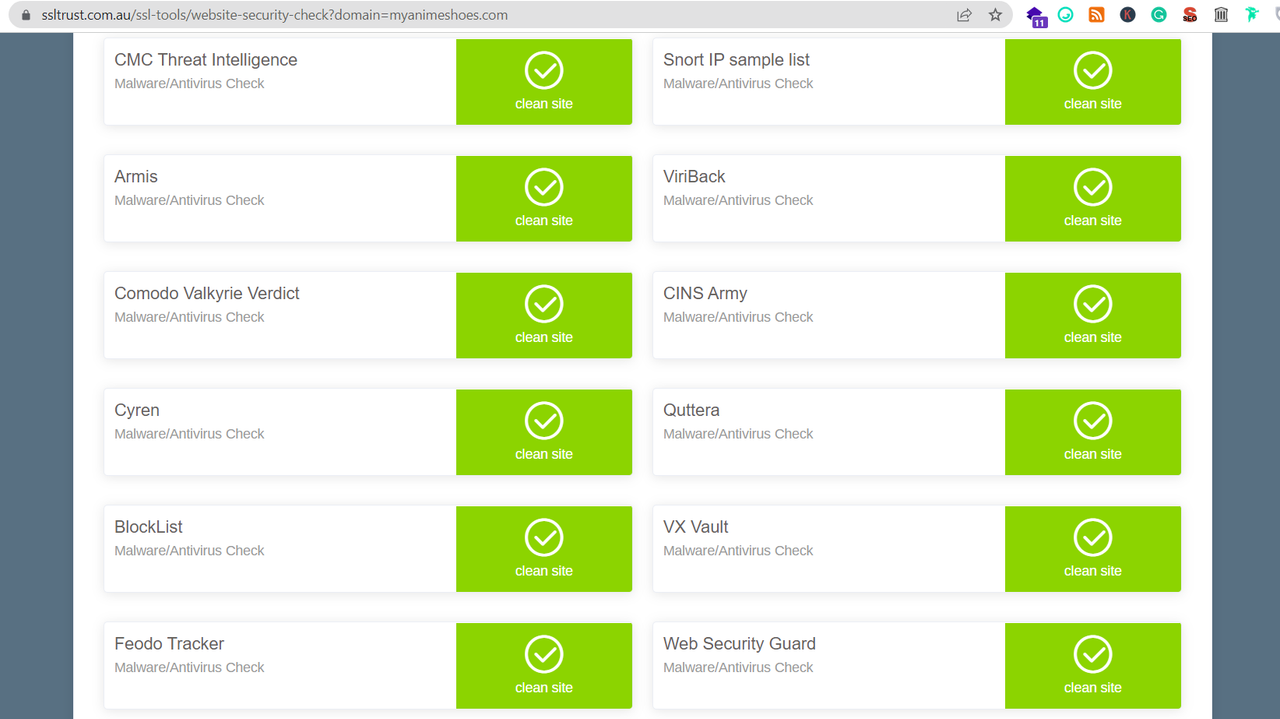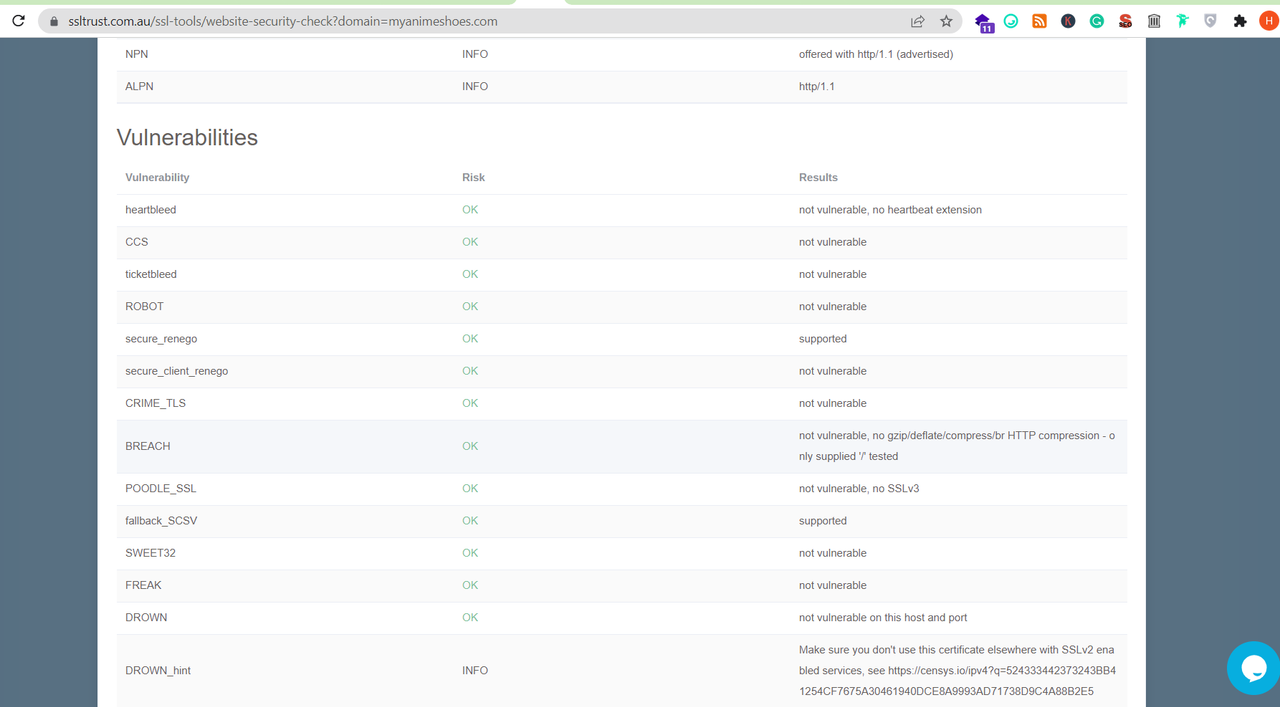 2. We provide a clear user data and user information privacy policy. You can read here: https://www.myanimeshoes.com/pages/return-refund-policy
3. We are a company designed by fans for fans. So we understand what you need. We also don't want otaku fans like us to be scammed.
4. You are protected by Paypal: Your transaction in our store are protected by Paypal; in all cases, you can report to Paypal within 180 days after placing the order, Paypal will hold on to your amount from our Paypal and get back to you if we are scam. So you can definitely be confident when shopping with My Anime Shoes. We are always here to assist you. You can contact us anytime via email or WhatsApp when you want to learn more information or need any help. Email: support@myanimeshoes.com
5. Check the security of the site: by clicking on the Padlock in the Address Bar: A padlock in the address bar generally signifies that the site has been verified as secure.
6. Use a third-party website Checker ( site of Google): go to Google Transparency Report, which can tell you how safe a website is. Once you're on the homepage, just enter the URL in the "Check site status" box and hit the Return key.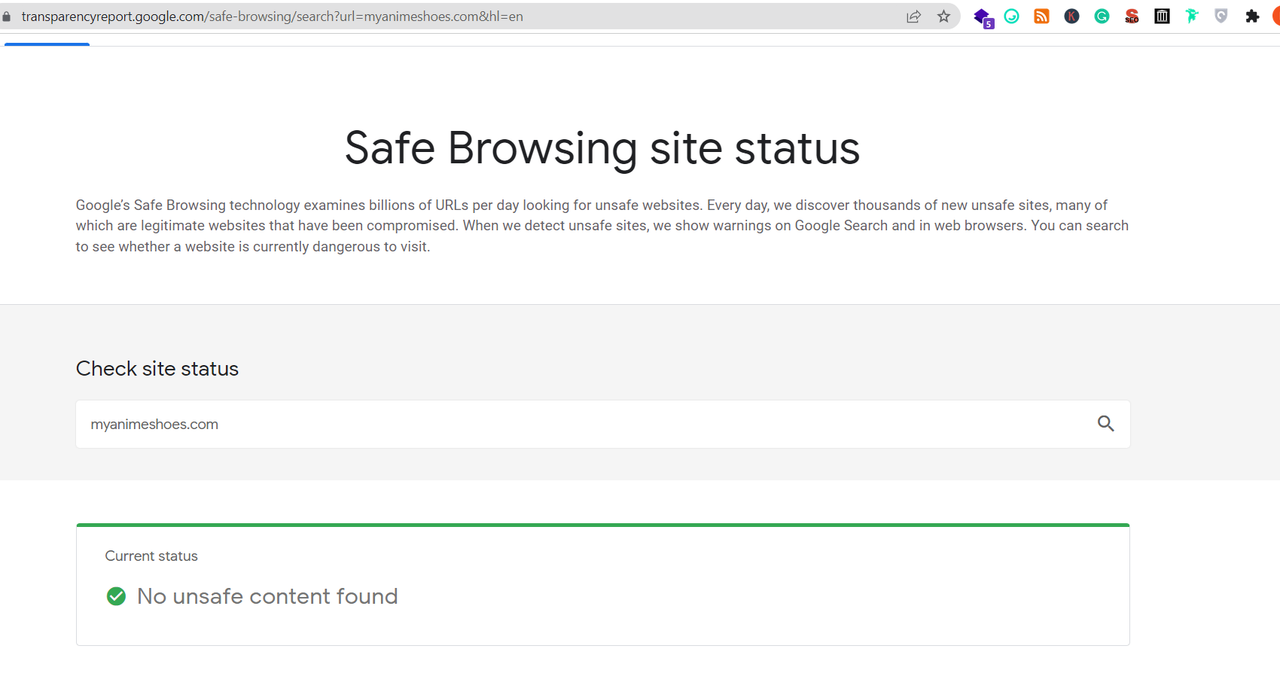 7. Other tools to check My Anime Shoes legit:

We hope that these would make you trust us from now!
Thank you for your interest in our store and for taking the time to read this article. If you have any doubts, you can send an email to support@myanimeshoes.com so that you can receive support from the customer service staff at our company and help you answer any questions.
Thank you so much,
Sincerely,